Bali is a treasure trove for every visitor with a knack for safari diving. In fact, Bali has become one of the world's favourite diving destinations due to its wide array of incredible dive sites. Of these, Amed, located on Bali's beautiful north east coast, stands out. The Amed dive sites stretches out from Amed village (muck site) to Jemeluk and Bunutan and goes beyond Lipah Bay featuring Japanese wreck sites.
The fishing stretch is serene and beautiful and visitors can easily get here by sailing from Abyss Ocean World or by opting for a scenic two-hour drive. One of the things that draws visitors here is, of course, the availability of diverse dive sites. Snorkelers and divers are left in awe with the abundance of amazing sites. What's more is you can enjoy delicious local cuisines during breaks from your dive at the local restaurants.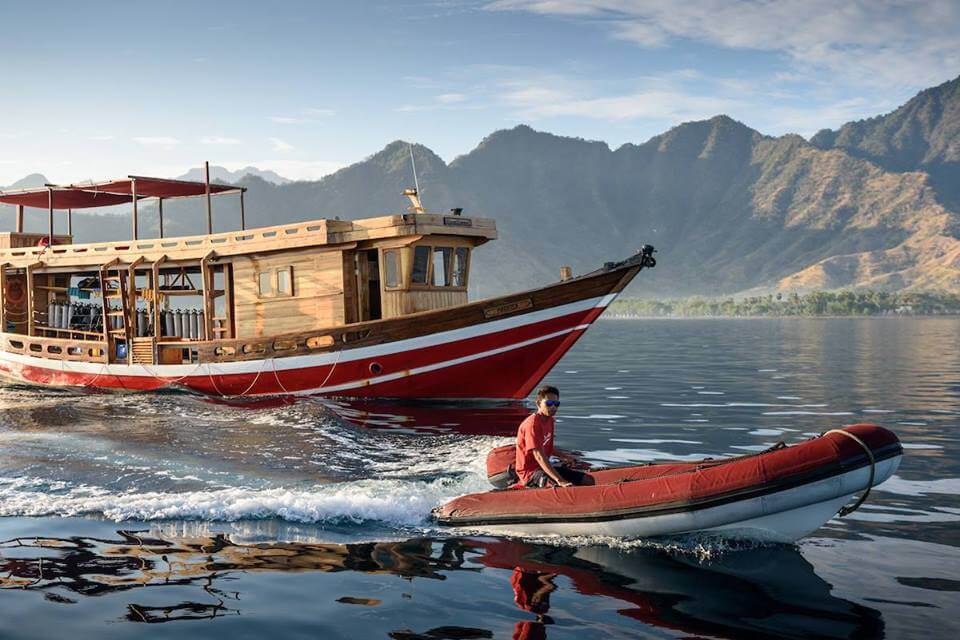 Amed Dive Sites 
Looking for an invigorating safari dive trip in Amed? Or perhaps you want put your amazing underwater photography skills to use? Whatever your reason may be for diving, there is always something for everyone in Amed dive sites. So read on to see what these dive sites have to offer and take your pick!
Jemeluk Bay
This is a peaceful dive site with coral reefs that lie in depths ranging from 12 to 22 meters. Here you will enjoy sights of colourful soft corals, sea fans, sponges and different species of fish. There are different marine life around including frogfish, crabs, shrimps, reef sharks, turtles, seahorses, ghost pipefish, and loads of nudis. There are also FADs (Fish Attracting Devices), which make this an ideal spot for fish watching.
Japanese Wreck Dive (Lipah Bay)
This site is located south of Amed and is the resting place of a small Japanese steel freighter, which is an attraction for many divers. The wreck is home to delightful hard and soft corals, gorgonian sea fans and large sponges, Pygmy seahorses, anthias, parrotfish and angelfish. The 200 meter wreck sits in 6 to 12 meters of water.
Amed walls
You can swim to this dive spot or take a short boat ride to explore the wall running along the right hand side of the bay. Beautiful hard and soft corals covering the wall and more marine species including sponges and sea fans can be seen here. More marine life including lion fish, puffer fish, angelfish, and trigger fish makes this is a Mecca for diving enthusiasts and nature lovers. Truly safari dive at its best.
Pyramids
These are artificially created reefs that are pyramid-shaped and is accessed through a boat. These reefs attract different species including Snappers, Puffers, Ghost Pipefish and Nudibranchs. In the nearby natural reef, divers enjoy the sights of Stingrays, Harlequin Sweetlips, Ribbon Eels and Garden Eels among other species. Yet another true safari diving spot in Bali.
Looking for a serene dive spot with lots of excitement is not hard to do in Bali. The sites in Amed alone have so much to offer! So, if you're seeking your next diving adventure, your best bet is to go with Abyss Ocean World In Bali one of the best dive center in pemuteran. Experience the new liveaboard sail style with amazing phinisi boats in the nomadic safari diving trip that we offer. Contact us now and enjoy your dive.