Padang Bai, located in Eastern Bali, might be a small fishing village, but when it comes to its incredible diving opportunities, it truly packs a massive punch! This destination features a beautiful beach and a wonderful underwater landscape. It's because of these that Padang Bai dive sites are among one of the most recommended in safari dive in Bali.
Visitors coming here experience the best scuba diving and snorkeling that just can't be found anywhere else in Bali. The colorful reefs are a dream come true for recreational divers and macro photographers alike. It is also home to a healthy site teeming with life. Padang Bai is so well-preserved that you are guaranteed dives filled with a rich diversity of intact marine life—white and black tip reef sharks, different species of rays, red tooth trigger fish, jack fish and Pelagic fish. The various dive sites found in Padang Bai have so much to offer that no matter what, you'll never leave disappointed.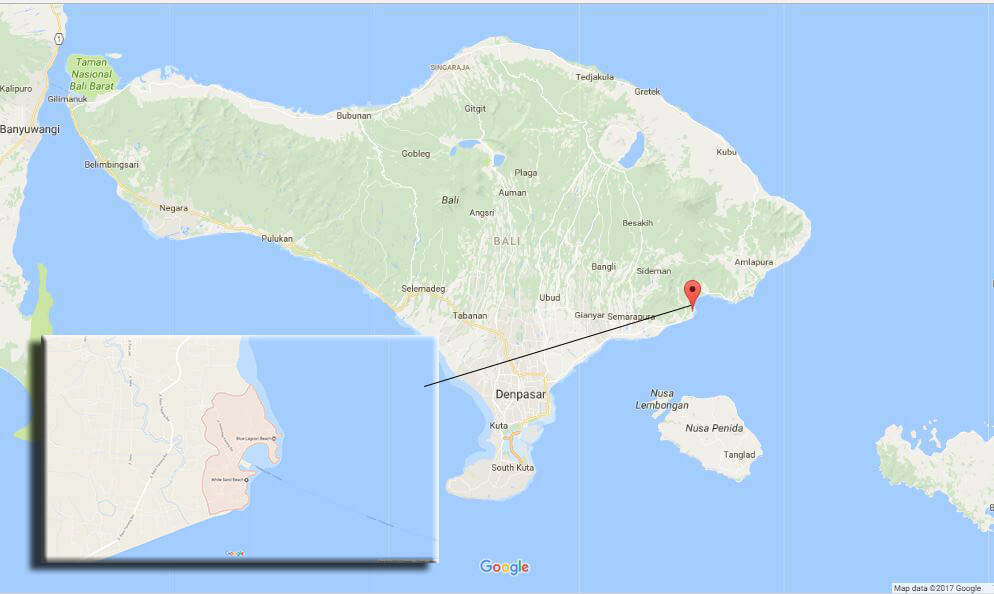 A variety of dive sites can be found here. Some are ideal for beginners, while others are reserved for advanced divers. Below are some of the perfect Padang Bai dive sites you should definitely check out:
Blue Lagoon or Bong Penyu
Blue Lagoon is great for both new and experienced divers as well as snorkelers. It features white sandy beaches and shallow clear blue waters. Underwater, you will find big healthy bommies filled with marine life and an impressive diversity of both hard and soft corals. To the north, there is a stretch of wall going as deep as 30m covered with soft corals and plenty of hanging feather sea stars. It is also inhabited with various marine life making your dive that much more interesting and enjoyable. On the opposite side of the wall is a great coral acropora with gardens of table and soft coral as well as big bommies. Coral blocks in deeper parts of the lagoon serve as cleaning stations for different fish species, with plenty of life surrounding them.
Tanjung Jepun
This dive site is 50 meters offshore where Pura Jepun temple stands. The reef starts 2 to 3 meters down from the temple before sloping off. There you will see giant Anemones, Crinoids and other reef fish. There is also a small wreck at about 17 meters deep.
Jetty
The Jetty is the most recently discovered dive site in Padang Bai. It was originally built as a docking station for big cruise ships but was never used as such. Now, it is predominantly covered by soft coral which is a paradise for juvenile fish, and is also where you can find like macro critters Ornate Ghost Pipe Fish, Bluefin, Rhinopiah, Giant Frog Fish, Gurnards, and Nudibranchs.
Bias Tugel
This dive site is a nice coral plateau that is shallow, making it ideal for beginners. It is perfect for macro photography and training diving courses. Diving down 30 to 40 meters deeper is possible however, currents are tricky and strong so do watch out for that.
So, if you're planning your next diving trip to Bali, make sure to put down Padang Bai on your list and check out the dive sites mentioned above.
And to make sure you stay safe and fully enjoy your underwater explorations, get in touch with us at Abyss Ocean World to with our dive safari pakacge. All of our diving trips are led and guided by our experienced team of PADI Divemasters and Instructors. So what are you waiting for? Contact us now because we sure can't wait to show you what Safari dive in Bali has to offer in Padang Bai.