Safari Dive In Menjangan with Liveaboard Style
Menjangan Island is every diver's dream destination. Located within the West Bali National Park, it is famous for being one of Bali's most beautiful wall-diving and drop off sites. With easy underwater conditions, every type of diver, from beginner to advanced would enjoy diving here. With a Safari Dive service, you'll be able to visit a large number of dive sites along the Menjangan Island with ease.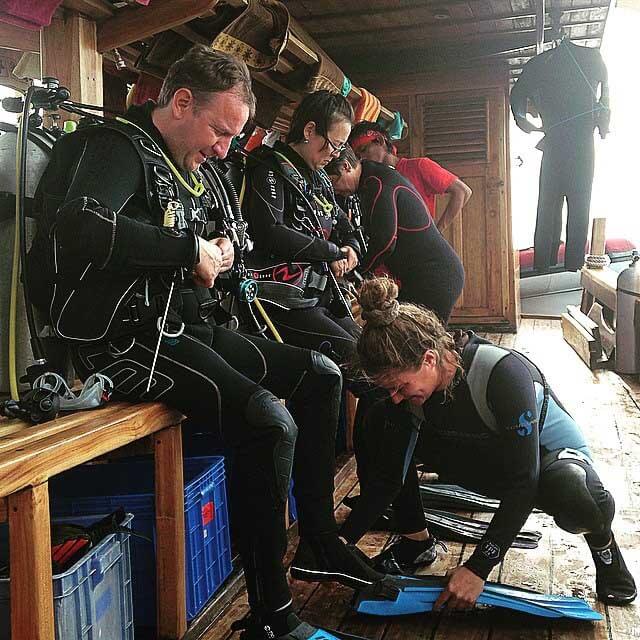 If you're looking for an abundance of marine life, reef fish, breathtaking coral and dramatic drops, then this is definitely the place for you. There is a steep rock teeming with beautiful gorgonians and black corals that home to different fish and other marine animals. Divers may also come across sharks, turtles, giant sea cucumbers, eel gardens, giant triggerfish, pygmy seahorses and sting rays.
A Safari Dive is a dive option that lets you explore even more with a convenient liveaboard style. With this option, you could visit even the most remote diving spots and not worry about hauling your gear after every dive. What's more, you can dive for longer and your boat will be waiting right above the surface to pick you up.
Below are some of the more breathtaking and popular diving spots around Menjangan Island which you will enjoy visiting:
Underwater Cave Dive site – Located in the middle of the South coast of Menjangan Island, this is one of the most popular dive site suitable for all levels. Featuring a stunning drop, it is located only 25 minutes away from the entrance of the park, with an underwater cave that's 18-20 meters deep, providing divers with great opportunities to explore.
Pos 2 Dive site – Another popular site in Menjangan due to its location near the Bali mainland, this dive spot starts with a corridor of sand surrounded by dramatic underwater cliffs before a steep drop with two walls and some small caves and a safety stop at Coral Garden. The depth ranges from 5 meters to 40 meters. You may come across sharks, barracuda and manta rays.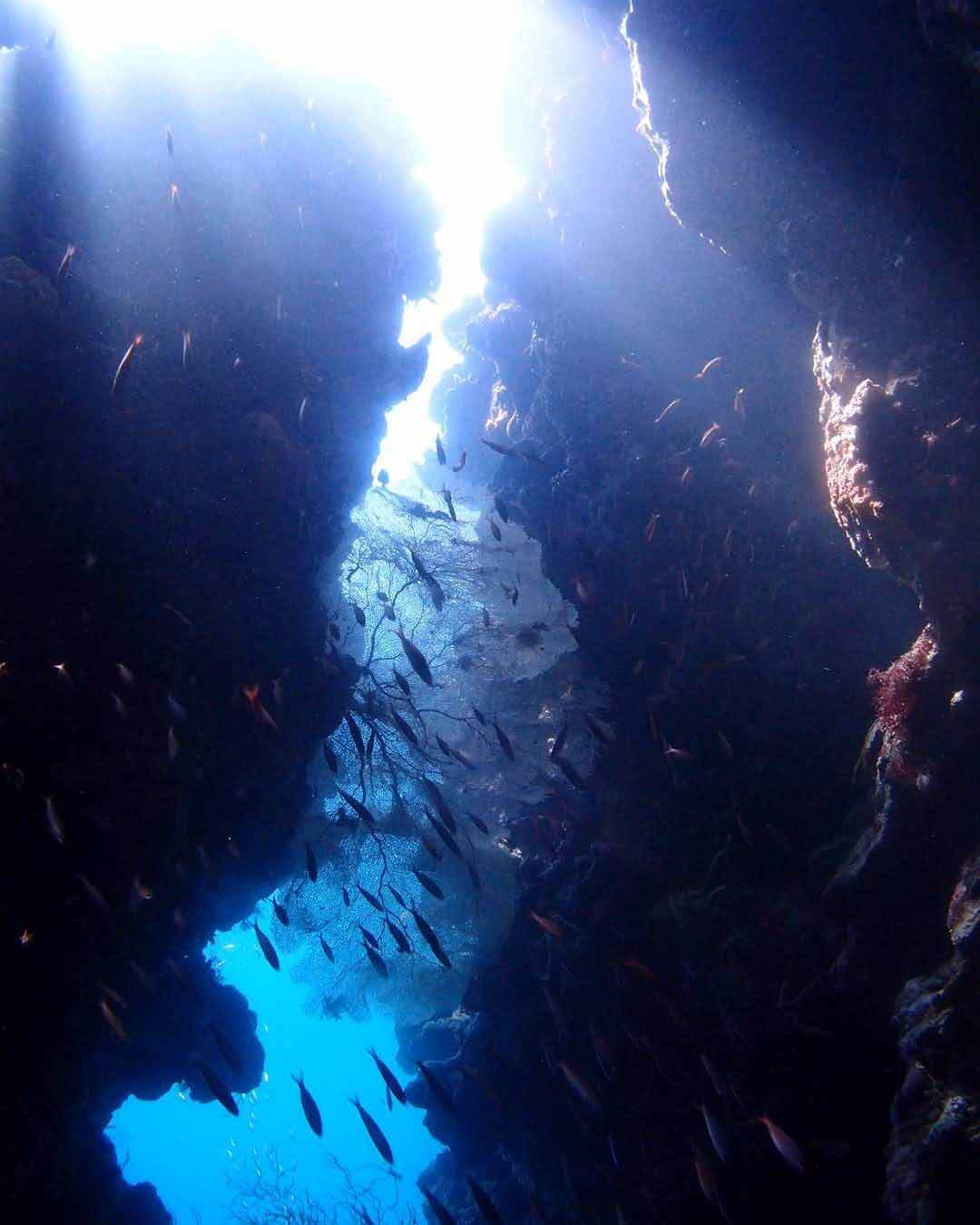 Bat Cave and Temple Point Dive Site – Of all the diving sites around Menjangan Island, Bat Cave and Temple Point are the most fascinating. The Temple dive starts off at the feet of a giant Ganesha statue that's located atop a cliff on Menjangan Island while Bat Cave is near the entrance of a few shallow caves inhabited by bats. The current allows for a gentle drift dive and while exploring, you might be lucky enough to spot a few whale sharks.
Coral Garden Dive Site – This is a marvel of nature featuring a wide range of hard and soft corals. Laying 5 metre deep before the wall starts, you will find a large number of cleaning fish here, which are interesting observe.
Eel Garden Dive Site – This diving spot is located on the west part of Menjangan Island and has been anointed by many a diver as a "must-visit". The best point to start from is the North Wall, before drifting along the west coast and ending up in the channel conveniently located between mainland Bali and Menjangan Island. There are a variety of fish and coral species here as well as eels.
Go on and have fun in one of the world's most popular diving spots. Don't forget to Contact Abyss Ocean World as your official dive partner around Bali, for a smooth and unforgettable diving experience.