Curious about how the future dive gear may look like? Let's take an enjoyable look at future technology explorations and gadgets that may be your future underwater kit.
It would be fair to say that the dive gear and the technological complexity have made a giant stride the last ten to fifteen years. The gadgets are following the needs of us divers and are the results of us dipping our fins in the world of extended range diving, coupled with extraordinary advances in personal computing devices. Many gadgets and high technical features is becoming more and more mainstream and the advanced gear is no longer only for advanced divers. Powerful dive lights, computerized dive logs, integrated air computers and digital cameras are now as familiar as a carabineer clip.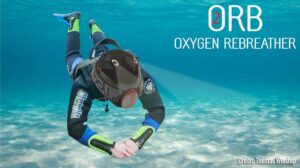 Another conceptual design based on what diving may look like in five years; the ORB helmet is a closed circuit rebreather, which covers the entire head of a diver. According to one young product developer, we may well be ditching our cylinders in favor of a helmet to provide all our breathing needs.The helmet is also fitted with Bluetooth technology to allow divers to communicate with each other. Pressure-resistant, his idea is there is no need to equalise the ears.
The idea of the helmet would be a customized product that should be made to fit you in any way. Initial the helmet would be sold to scuba diving rentals at the most ideal dive locations all over the world.
The Swedish managing director of Aqwary, Anders Brodin, came up with an i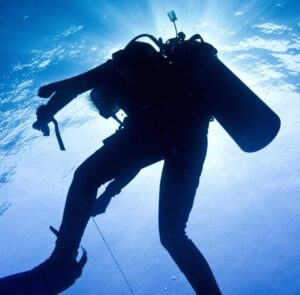 dea of a console that can share useful data with your buddies while diving. He is idea is resulted in a palm-sized unit with a 3.7inch OLED display integrated with a divers' air supply. Its sensors include a magnetometer, accelerometer, external temperature sensor, depth meter, air pressure and internal pressure and temperature sensors.
A new material recently synthesised by researchers has the ability to absorb oxygen from water. Scientists says just a spoonful of the crystalline material can absorb oxygen out of a room, or body of water, and then release the breathing gas to where it's needed.
While the obvious enthusiasm of developers is inspiring and exciting, it does seem, even to the most gracious of cynics, the reality of exact science is yet to catch up. We've come a long way, so who knows what weird and wonderful gadgets we'll be buddied up with in the future? Why not share your ideas on the ideal bit of futuristic dive gear in the comments section.