Bali, also known as the Island of the God's is the jewel in the crown of Indonesia when it comes to colourful culture, friendly people and stunning natural beauty but did you know it is also a hotspot for some of the best dive sites in the world? Bali diving will allow you explore world famous shipwrecks, dive with manta rays and mola mola, cruise along vibrant reefs, hunt for critters on rich muck diving sites and experience the beauty of rugged rock pinnacles. There is something for every level of diver here from the beginner to the seasoned expert and the diversity of marine life is exceptional – there is not much which scuba diving Bali can't offer.
Are you trying to decide which part of Bali to visit? Do you want to maximise your time and see all of Bali's best dive sites in one trip? Here at Abyss Ocean World we specialise in providing unique Bali scuba diving trips which allow you to see it all! Bali's East coast offers a wealth of variety and some of Bali's best dive sites – find out more below.
We take care of all logistics and transfers so you don't have to, all you need to do is enjoy phenomenal diving! Here are some of the highlights of our Bali diving safari's and Bali's East Coast dive sites: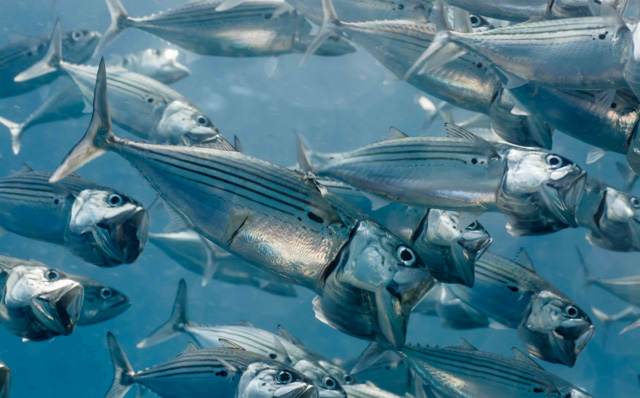 Dive Tulamben Bali:
Dive Bali's famous shipwreck, the USAT Liberty! This famous wreck sits at between just 5 and 30 meters just off the black volcanic beach of Tulamben. This World War II cargo ship was torpedoed and brought to shore in Tulamben while it awaited repairs. Unfortunately, the 1963 eruption of Mount Agung pushed it back into the water which is why it now sits so close to the shore – however, it does make an incredible shore dive and is one of the many highlights of diving Bali. The wreck is now completely encrusted in coral and has become a vibrant living reef and home to over 400 species of fish.
Tulamben offers calm conditions and warm water which also makes it an ideal spot for those who want to learn to dive in Bali or advance their skills with either the PADI Advanced Open Water Course or the PADI Wreck Diving Specialty.
Dive Amed, Bali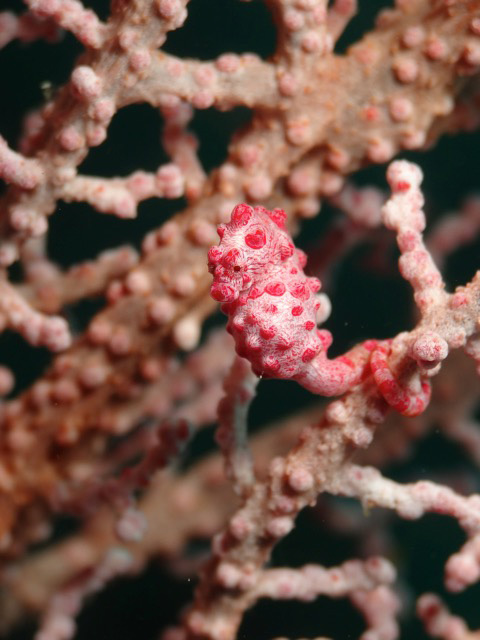 If you are a critter aficionado, then you'll love diving in Amed. Explore colourful reefs which are heaving with minute macro species from tiny pygmy seahorses through to some colourful crustaceans, this is a great spot for underwater photographers.
Dive sites in Amed vary from coral reefs, walls, sandy muck diving slopes, a Japanese wreck and some thriving artificial reefs. There really is something for everyone and Amed rarely disappoints.
Conditions in Amed make it a great place to learn to dive in Bali with us, or if you are already certified, take your next level of PADI course.
Dive Padang Bay, Bali
If you are planning to dive Bali then Padang Bay should definitely be on your list – this east coast location is one of the most diverse. Padang Bay is home to the famous Blue Lagoon dive site which offers crystal clear water and a colourful shallow reef top with both a slope and a wall. This is a great spot for seeing turtles and occasional white tip reef sharks.
For macro photographers looking for a Bali diving adventure then The Jetty is packed with rare and unusual critters including frogfish, nudibranch, flying gurnards, batfish, stingrays, scorpionfish, devilfish and a plethora of interesting crustaceans and cephalopods.
Dive Tepekong and Mimpang, Bali
If you like rock pinnacles, rugged topography, adrenaline pumping drifts and sharks then Tepekong and Mimpang check all of the right boxes. You'll find colourful soft corals, a shark cave, non-stop action among the reef and keep looking out to the blue – in the season (July through October) the dive sites here are also well known for mola mola sightings as well as other passing pelagics.
Dive Nusa Penida, Bali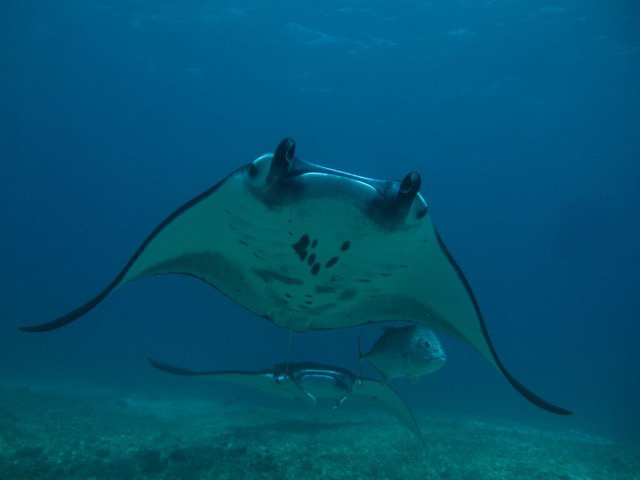 The three neighbouring islands of Nusa Penida, Nusa Ceningan and Nusa Lembongan lay around 14 kilometres off the east coast of Bali and offer some of Bali's most vibrant sloping reefs and incredible drift dives.
Dive Manta Point on Nusa Penida's south coast and experience being up close with these huge, majestic rays. From June to October keep an eye out to the blue for the elusive mola mola (oceanic sunfish), fly over beautiful reefs with the current alongside schools of fish – this is an incredible Bali diving location.
Bali's East coast is easy to explore with us. Many east coast locations are within close proximity so you an avoid long travel times. We'll take care of your east coast diving and arrange all logistics, accommodation and transfers so you can just relax and enjoy incredible Bali diving!
Want to see some of the region on land? Not a problem, we specialise in combining Bali diving adventures with land exploration too – just let us know how many nights you are thinking of and we can tailor make a package to suit your needs.
Do you want to include incredible North Bali in your holiday? Check out our Bali Nomadic Dive Safari here and see the best of Bali's dive sites while visiting some of the islands most famous land marks along the way. This 12 night safari includes 22 dives around the island.
Learn to Dive in Bali
Not yet a certified diver? Not a problem! We offer a full range of PADI courses from beginner level upwards. Learn to dive in Bali with Abyss Ocean World and we'll take you on an adventure of a life time. Take your PADI in Bali with us, but be warned – diving is addictive!
Contact us now for more information and to reserve your place: info@abyssoceanworld.com