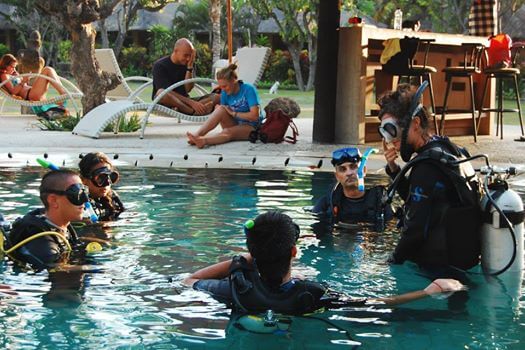 It is a big step for any scuba diver when he/she finally decides that it is time to purchase their own scuba diving gear and they don't usually come cheap. Rushing to buy them after your open water course is not a smart thing to do. Scuba diving relies heavily on the gears and it is crucial to choose your gears wisely.
Your life depends on it underwater after all. It is important to look at the pros and cons so that you can know if the investment you will be making is worth it.  Take note of these so that you can make an informed decision.
The Investment When Buying the Scuba Diving Gear
There are certain questions that you should ask yourself prior to making the purchase as follows:
How committed are you to diving?
How often will you be diving?
Where will you be diving?
If you will be diving on a regular basis, then cost makes sense; but if it will be once or twice in the year, then it doesn't. You can get great rental equipment at a great price.  To start, you don't have to spend too much on your equipment, instead, get basic equipment at a price that is reasonable.  The basic gears will include wetsuit, fins, mask, BCD, regulator and snorkel. A mid-range choice can cost you approximately one thousand and fifteen hundred dollars. We haven't yet to discussed the precious – dive computer, yet.  If you do not have all the money needed, it is alright to get them one by one. Start from the cheapest which is most of the time the mask, or choose the most personal gear like wetsuit first.
Scuba Diving Gear Has To Be Safe And Comfortable
Other than the financial consideration, it is important for you to consider other things such as safety and convenience as well as comfort.  When you own your own scuba diving equipment, you will have the benefit of perfect fit and familiarity because you have made the purchase based on your size and shape and also because you know how your gear works exactly.  Many times, rented gear is ill-fitting with several disadvantages. Examples are:
If you are wearing an ill-fitting mask it could leak
If your wetsuit is loose you will suffer loss of heat rapidly
If your BCD is too small, then buoyancy will be an issue
These problems among others can reduce your enjoyment of the sport and can even compromise your safety in the water.  Additionally, if you are not familiar with the dive gear you may find yourself exacerbating instead of diverting a disaster. With the familiarity of your gear and the perfect fit comes peace of mind as well as improved safety.  This in itself is worth a lot.
When buying your scuba diving gears, it is important to consider everything. It might be an expensive choice but your life is dependent on it!