A travel team made in heaven
After finally a year in the making, we made it with our first group of scuba divers to Alor.
We have been back from our scuba diving trip in Alor, 2 months ago, already. It was such incredible time while exploring the reefs around this archipelago.
Sonia, Olivier, Barbara, Janice, Franck, Sophie, Athmene and Dominic had to come back to the real world after experiencing something unique and mesmerizing. A few weeks after, we are still sending each other photos and text to let the memories alive.
From Canada, the United-States of America, France, Switzerland and Belgium, we slowly discovered incredible people such as Milla, our local tour guide and the kids of different villages visited. Our group discovered under pristine water, healthy reefs with such an incredible amount of life beneath the sea.
Our partner in Alor
The resort was a quiet and laid back place with small ocean view bungalows. Some had little hammock while others had long chairs, which was perfect for a rest rest in the afternoon with a book or for photo editing time. The food we ate was 100% Indonesian with recipes all more tasty to an other one. We ate healthy and this, we appreciated. Camera rooms for those who wanted to set up quietly in a nice room by the jetty was well appreciated by Sonia and Janice. 
Sea / Diving conditions
Every morning were dedicated to different reefs off of Pura, Alor Besar, Ternate and Pantar. From wall diving to cave diving and jetty diving, we saw pretty much everything we wished for except for the big fishes. We were not to lucky when we dive Current Alley as the hammerheads didn't get our message for the rendez-vous but a nice little eagle ray got the memo. Visibility was incredible (up to 40 meters), the sun was high and shining to give us a beautiful and natural light underwater.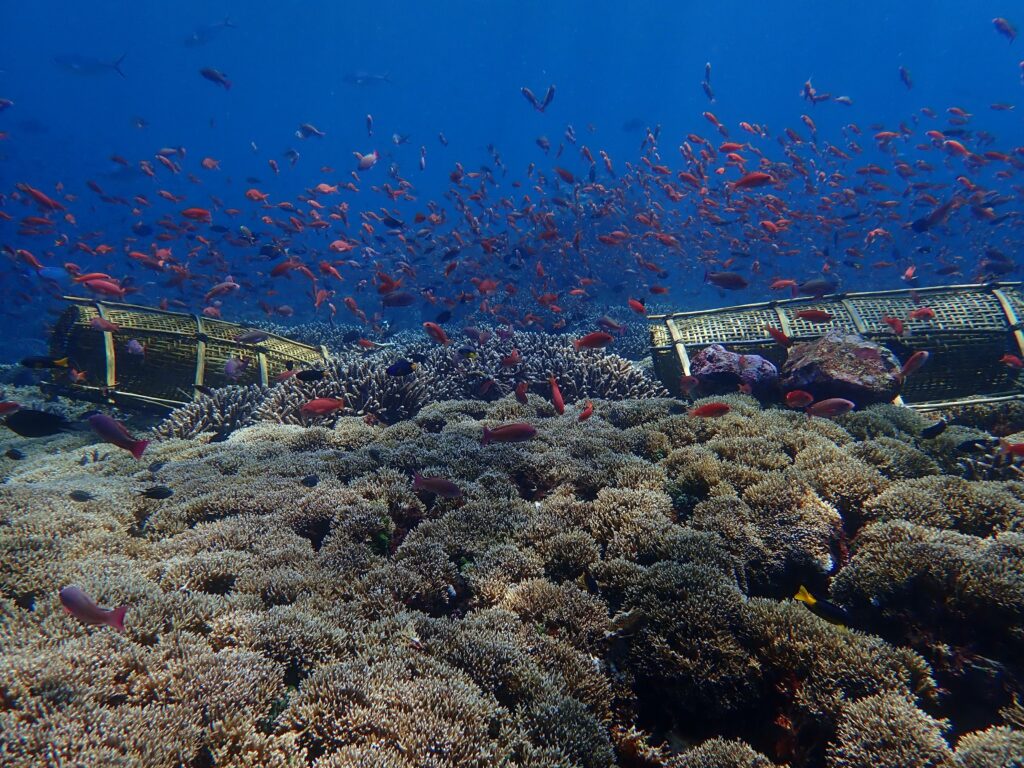 We visited Alor right around full moon, which led to some muck to much current and poor visibility for our taste. Frog fish, rhinopias were still encounter as well as thorny seahorses. We might of had higher expectation in terms of conditions to make the dives more enjoyable and comfortable. Our dive guides were key to still find all the creatures we saw. Can't wait to get back to experience Alor at a different period of the moon and tides.
Check out our Youtube Channel for more underwater videos or Alor.
Thank you
From all of us; we would like to say thank you to Nico, Sam, Olivia and Peter from Alami  Alor. They have shown us great macro life and the beauty of the reefs surrounding of the archipelago. We had our favorite dive sites, to which we are excited to get back.  These dives sites includes:  Great wall of Pantar (millions of fish swimming everywhere), Aburi Bay (20 degrees celsius with pygmy seahorses, wobegong, anemones everywhere and the hope to see a molamola), School's out (arlequin shrimp settle on a nice bummies scattered across the dive site). Finally, my own little favorite, Babylon (because of the little warty frogfish I found and obviously for the beautiful wall). 
We are excited to come back next year. Check out our dates for our next season right here.